Punishments, for most children does not solve a misbehaviour (long term) but it can create real fear of their caregiver or parent. Research shows that what leads children to become responsible, resilient, moral citizens, with emotional accountability is not being punished. Instead, it is receiving guidance with empathy, unconditional love,  being involved and respected.
When children  make a mistake, mess up, break things, say something obscene, they don't learn from pain or shame but they do need us to help them find their way.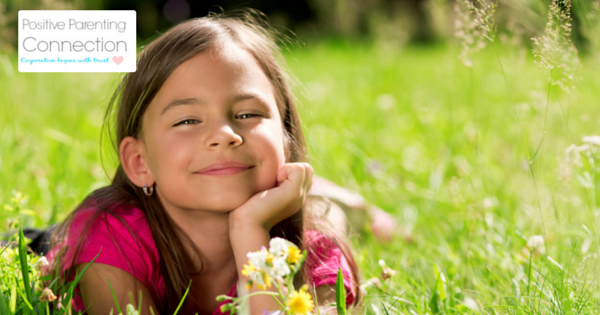 So if not punishment, then what? While there are numerous parenting tools, alternatives to punishment as ways to help children learn "consequences" of their actions, here are three biggies that may help families move beyond the punishment mind set:
Set Limits: Children need limits, like set bed times so the get appropriate rest, healthy food options to lean how to nourish themselves. Make these limits clear and be consistent. It doesn't mean you can't be flexible but it does mean you need to be accountable for your decisions as a parent.
Create a safe home: Young children need to play, learn and explore. They do this by climbing, tinkering, taking a part, building things back together. If you don't want the sofa to be jumped on, cupboards to be opened and emptied, drawers to be dumped, then lock things, store things away and implement alternatives like a mattress for jumping on.  The other part of creating a safe home is providing emotional safety, children will say the "wrong things", they may lash out in anger or frustration. Help them feel safe by accepting them, showing empathy, care and giving unconditional love.
Connect and then Correct: When you observe a child getting ready to do something unacceptable or if you dislike a certain behavior, instead of yelling from across the room or waiting to punish after the fact, whenever possible start the process by proactively connecting with your child. If you can relate to their situation, stop something before it starts or engage with your child in his play it can make a real change in your dynamic.
How does this translate to real life? Here is a recent excahnge:
In the evening, after playing a game it is time for getting ready to sleep.
Mom: That was a fun game, I enjoyed playing with you.
Five year old:Mom, I want to play another round of twister.
Mom:  Oh, you really like this game.(connecting) I see that, it is really fun.  Since it's 7 o´clock, the answer is: you can play again tomorrow,now it`s time to get ready for bed. (States limit)

Five year old: You are no fun mom. I´m going to throw the game in the trash now.
Mom: I can see you are upset (keeping it safe, no accusations or yelling about the trash threat) I bet you really would like to play more, I believe you. Bed time sure came fast tonight. (reassurance, empathy).  You may not throw the game. (Limit)
Boy: Please, just another round!
Mom: 7 pm means time to get ready for bed. . (restating limit, firmly) We can play a tooth brushing game if you would like. (keeping it fun and positive to connect)
The game was put away and the evening routine went on as planned.
Instead of punishing, we can show the way, explain, ask, demonstrate, talk.  Is it a difficult, tiring, sometimes heartbreaking, hair pulling, stick your head in a paper bag and just breath, will this ever end, type of a  process? Well, yes.
Then come the moments when you realize it really works.  You see this ever so kind, bright and responsible citizen-in-the-making, helping around the house, using manners, making amends, defending a friend in distress etc… and you just know….it's all worth it.
Peace & Be Well,
Ariadne
What are some times when you believe punishment may be in order? What alternatives have you tried?

Print Friendly
The following two tabs change content below.
Ariadne is a happy and busy mama to three children. She practices peaceful, playful, responsive parenting and is passionate about all things parenting and chocolate. Ariadne has a B.S. in Communication, is a certified Positive Discipline Parenting Educator, and has completed several graduate courses in child development, psychology and family counseling. She lives on top of a beautiful mountain with her family, one cuddly dog and "bluey" the fish.
Latest posts by Ariadne Brill (see all)